Optimized Mobile Websites
Talon Helicopters
Talon Helicopters' Peter Murray instantly converted Talon's desktop website using the bMobilized Automatic Content Identifier. "I entered my URL, and there it was."
"I designed the desktop website for Talon Helicopters myself, even though I'm not a programmer. I'm a pilot and a businessman. But given the simplicity of bMobilized's tools, I didn't need programming expertise to launch a mobile website. Their WYSIWYG tools got me up and running very quickly," Peter said. "Every business needs new customers to keep it refreshed. By quickly making my mobile site available, bMobilized helped me reach potential customers. That means more revenues, and faster growth." The next time Talon makes the news, curious smartphone users will have instant access to all the information they need.
Read more about Talon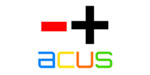 SubAddacus
After trying numerous vendors, SubAddacus founder Ryan Kanzeg came to bMobilized hoping to find the customization tools he needed for Twitter integration. "Users of our site needed a way to authorize SubAddacus to use their Twitter accounts. I was hoping to find customization tools that would allow me to add that functionality, and most vendors didn't offer them." bMobilized offers a full Customization Suite, but Ryan didn't need to use it. "It took me just a few minutes to get the site up and running, and the Twitter authorization didn't require any customization. It worked automatically."
Read more about SubAddacus
Nada Advertising
To build and serve mobile websites for their clients, NADA Advertising uses bMobilized's Partner and Reseller tools, including the Automatic Content Identifier, the Customization Suite, and the Mobile Engine. "We use Google Analytics to monitor our clients' online performance. When we see something like 10 percent of their traffic coming through smartphones, we discuss the possibility of creating a mobile site for them."
Read more about Nada Advertising

Gittler Instruments, LLC.
Eric Slone, the company's Web developer and a guitar teacher, used bMobilized to instantly mobilize Gittler Instruments' website. "There is a wonderful array of plugins, such as click-to-call, analytics integration, tabulars, HTML coding capabilities, social bars and more," Slone said.
"There's also a really neat image carousel that is great for featuring our product(s)," he said. "We used the carousel to feature our uniquely designed instrument, the Gittler Guitar. bMobilized offers world class, friendly service. I highly recommend them to non-webmasters and webmasters who like to save time and mobile development costs!"
Read more about Gittler Instruments