About Us
Since 2007 bMobilized has been at the forefront of mobile website design - providing a comprehensive suite of mobilization tools for both end consumers and resellers alike.
With its origins in Norway, bMobilized has rapidly grown into a global company with its headquarters in New York City and offices throughout Scandinavia, Japan and China.
bMobilized began with a commitment to offering small to medium sized business with the ability to instantly convert their desktop websites to a mobile optimized websites. Recently bMobilized and has grown to offering tailored services to web agencies and resellers - providing a powerful set of commercial web mobilization tools, including batch processing, custom plugins and templates.
Meet The Team
The Brains Behind bMobilized :)
Mark Caron

Chief Executive Officer

Mark Caron has spent over twenty years playing a leading role in bringing advanced mobile services to broad market adoption. Caron started with digital wireless services in the 1990s, text messaging in the early 2000s, and mobile internet and apps in the past decade. At bMobilized, he is now focused on empowering small and medium-sized businesses to take full advantage of the opportunity to engage customers on their mobile devices.

Prior to bMobilized, Mark was advising startups and companies working on next generation mobile apps, services and technologies. Over time, Mark has advised and/or invested in over twenty mobile startups, including Banjo, ShopKeep, and Verve Mobile.

His last company, Snac, Inc., developed a fundamentally faster and more compelling way for mobile phone users to access their favorite web services and content, winning the "Top Ten Mobile App of 2009" and "Best Mobile Innovator of 2009" awards.

Prior to founding Snac, Mark was Founder/CEO of MobileSpring/Ztango (now part of Real Networks) which launched the first inter-carrier text messaging service and became one of the most profitable mobile startups of the last decade.

Before MobileSpring/Ztango, Mark was a co-founder and lead marketing and business development executive at Omnipoint Communications, the first GSM carrier in the Northeast (now part of T-Mobile). Mark started his wireless career at Ericsson as a Product Manager, after working in information systems and telecommunications at GE. He has an AB in Computer Science from Dartmouth College and an MBA from Harvard Business School.

Bjørn Holte

Founder and Chief Marketing Officer

Bjørn is a serial entrepreneur who founded his first startup at the age of 16. Before joining bMenu/bMobilized as a founding member in 2005, he founded and led Aktivt Søk AS, a Norwegian search engine marketing and optimization firm. Before that, he led marketing and multimedia operations at Q-Free ASA, a global supplier of traffic and surveillance data for electronic toll collection systems.

Bjørn has a master's degree in Strategic Marketing Management with an Internet focus from BI Norwegian Business School and Griffith University in Australia, a bachelor's degree in International Marketing from BI Norwegian Business School, and bachelor's equivalent in Multimedia from Griffith University.

When he isn't working, Bjørn is probably on a board – wake, snow or skate – playing squash, sailing, climbing, swimming, or flying a kite. He lives in Brooklyn with his wife and daughter.

Jason Oliver

Chief Technology Officer

Jason is a 15-year veteran of the technology industry. Before joining bMobilized, he helped launch Viggle, a popular social TV app, where he acted as Senior Vice President. Oliver also co-founded Mochila, the world's first content marketplace and a leader in audience extension, and Juicebox Software, a mobile game company with millions of installs.

Jason also founded General Internet, an ISP in Los Angeles and was founder and CTO of Ironlight Digital, a leading interactive services firm that is now a division of Publicis Omnicom Group. He also produced the first online Emmy Award Show Cybercast, featuring live video, chat and interactive results. Jason studied at Woodbury University and the University of Southern California.

Jason enjoys trekking the world, playing with his family, kayaking, biking and can often be found doing a WOD at any Crossfit gym he can find.

Marco Donizelli

Chief Software Engineer

Marco leads development of all bMenu and bMobilized applications. His professional experience has spanned three continents. He designed and implemented biomedical and neurobiology applications in Italy and the UK; helped manage a consortium of ecological boat tours in Brazil, and he leads systems development at bMenu in Norway. He has over 12 years of programming experience in both academic and commercial environments, designing and implementing front- and back-end components for distributed systems, multilanguage OO frameworks for legacy systems, web applications and user interfaces.

Marco is an experienced long boarder who has surfed some of the world's greatest breaks in Hawaii and Brazil. He lives in Oslo with his partner and their two children.

Kevin King

VP of Product and Operations

Kevin is a passionate product maven who loves products that 'work well & delight' be it in the digital space, physical world or some combination of both. He started in the mobile space at Vindigo back when the 'Palm Pilot' was red hot and 'good color screens' were measured in less than 175 pixels. He ultimately believes that the mobile experience is about 'location' where location means 'standing on a street corner' or 'waiting for a meeting to begin.

After Vindigo, Kevin co-founded Snac, Inc. with a goal of creating a fundamentally faster and more compelling way for mobile phone users to access their favorite web services and content, and which won the "Top Ten Mobile App of 2009" and "Best Mobile Innovator of 2009" awards.

He started his career at Accenture, as a telecommunications technology consultant, helping large Telco companies enter new markets created the 1996 Telecommunications Act. Kevin has a B.S. in Systems Engineering from the University of Virginia.

Kevin lives outside NYC with his wife and three children, and you will often find them outside along the Hudson River. He firmly believes you can solve 3 hours worth of problems over a 45 minute run and is still waiting for his first running work meeting.

Simon Clarkson

VP Global Channel Sales

Simon Clarkson comes to bMobilized with almost 20 years' experience working in the IT, Digital Advertising & SaaS global markets. At bMobilized, Simon is focused on developing a global channel strategy to help our Partners get the most out of the bMobilized platform and deliver this ground breaking technology to their clients.

Before joining bMobilized, Simon helped build and run sales and marketing strategies for other successful startups like Bigcommerce and ReachLocal with a focus on building long term, mutually beneficial relationships with their channel and strategic partners. He also joins bMobilized with extensive global experience working across Asia Pacific & Japan, EMEA and the USA with Dell, Lenovo, EMC, Reachlocal and more recently with Bigcommerce, engaging with both Fortune 500 companies and SMB's.

Simon is a native Australian who lives in New York, but still follows the Geelong Cats AFL Club fervently.

Cionna Buckley

Director of Finance

Cionna oversees all financial and administrative operations. She has worked as an auditor at Coopers & Lybrand, an analyst and controller at McGraw-Hill, and founded a successful small business. She was also a professor of accounting at Monmouth University.

Cionna holds a BA in Economics from Trinity College (CT), an MBA from New York University, and is a licensed Certified Public Accountant (New York). She also holds licenses for life, accident and health insurances, Series 6 and 63.

Cionna enjoys traveling with her family, musical improv, gardening and tending to her rather large number of pets.

Adam Pena

Customer Support Manager

Adam is our Customer Support Manager in charge of helping clients setup their mobile site and advising leads of our product and service. He has been with bMobilized since 2010 and has established a reputation for his dedicated support and work ethic. He was also one of the first to provide custom modifications of mobile sites to US customers.

Before joining, Adam held various customer service positions and has experience in telemarketing. As a Cold caller for Bear Sterns he was responsible for lead qualification and acquisition. This required him to have a familiarity of NASD, SEC and MSRB rules and regulations. In 2002 he attended Borough of Manhattan Community College where he received credits in Multimedia Programming and Design.

During off hours Adam spends time relaxing with his family and taking long road trips, His hobbies include Swimming, Running and watching sci-fi programs.

Laurence Tunnicliffe

Creative Director

Laurence is responsible for all of the visual and creative aspects of the company, from the design and user experience on the .com front end, to the marketing and promotional materials on the business end.

Born and educated in Cambridge, Laurence has worked in PR and Web Marketing in the UK and US for 3 years, he's obsessed with football, and if he's not playing or watching football (that's soccer if you're American), you'll probably find him with a drill or a paintbrush enjoying his DIY.

He's also seen 42 states and 6 provinces in his numerous North American road trips.

Mari Potter

Sales Manager

Mari is responsible for growing our reseller partnerships and training new partners.

With a 15 year background in customer support and business management, Mari offers a wealth of knowledge and experience. Before joining the bMobilized team Mari was a Platform Training and Support Specialist for Syncapse where she provided customer support and training for their social and search advertising tool. Prior to this she joined Clickable (an award-winning search and social advertising company) in its startup phase and helped develop their world class customer support team as a Technical Account Manager. Before Clickable she launched and grew her own business which she sold in 2007 but is still in business today. Early in her career, Mari managed a health care facility with over 100 employees as a licensed Nursing Home Administrator.

Apart from work, Mari enjoys spending time with her husband and children, traveling, the outdoors and returning to the South (where she was born and raised) to visit family and spend time on the beach. She also suffers from a terrible chocolate milk addiction.

Branislav Seslija

Chief Strategist

Branislav is a true pioneer in mobile and online marketing, and one of the most respected authorities on customer acquisition channels (Mobile, Search & Social Media), how they are evolving, how they are changing both culture and business, and how businesses must behave in order to succeed in the participatory mobile & web economy. Before joining bMobilized, Branislav led the Performance Marketing group at Clickable, an award-winning technology for advertising on Google, Yahoo!, Bing & Facebook. Branislav was directly responsible for customer acquisition and intelligence development for the overall Clickable Platform. Branislav also led a team that was responsible for driving customer acquisition for Fortune 500 clients from various industries: Pharmacy, Retail, Telecom, Financial Services, etc. Before joining Clickable, Branislav served as a Director of Analytics at Leapfrog Online, where he led a team of analysts and developed customer acquisition strategies for Fortune 500 clients across diverse industries. Before joining Leapfrog Online, Branislav led a team of analysts at the University of Illinois, where he lectured courses on International Relations, Data Analysis and Comparative Politics.

Branislav holds a Bachelor of Science degree in Marketing from MSU and a Masters degree in Quantitative Analysis in Social Science from University of Illinois. Branislav also completed PhD course work in Political Science at University of Illinois.

Branislav is a frequent speaker/ panelist at key industry events such as OMMA, SIS, SMX, etc.

Jonathon Westbrook

Lead Mobile Specialist

Jonathon is an experienced developer with a twelve year history of delivering high quality online services to an international clientele. Here at bMobilized, Jonathon supports all requests for design and mobilization services for bMobilized's pro clients and partners, as well as developing custom solutions for exceptional cases. Much of this work translates into feature requests and bug testing for our Customization Tools, based on an intimate knowledge of the end-user's needs.

Jonathon first began designing web sites for Montreal's McGill University in 2000, where he studied Communications and Computer Science. He has traveled the world providing a wide range of online services, including graphic design, email marketing and template development. Noteworthy accomplishments include having built a technical support department for Canada's largest telecommunications provider, Bell Canada, as well as an online Community Portal for the Council of Europe.

Jonathon is a qualified Divemaster and meditation instructor, yet still stays connected with his Canadian roots by playing competitive ice hockey in Central Park.

Jeffrey Mestre

Finance Manager

Jeff is in charge of financial planning, reporting, and HR matters. He is always ready to jump into a project.

He graduated from the American University of Paris with a B.A. in Entrepreneurship with a strong focus on accounting and entrepreneurial finance. Prior to University Jeff worked for Mercer SA, a Marsh & Mclennan company in Geneva Switzerland as a Cost of Living and Tax analyst. He has analyzed over 60 countries and travelled around the world conducting surveys to better understand the Quality and Cost of living of various locations.

During off hours, Jeff spends his time playing ice hockey, roller blading, and rooting for the NYRangers.

Peter Buckley

Sales Manager

Pete is responsible for growing our partnership channel.

Before coming to bMobilized in 2013, Pete worked on the institutional fixed-income sales desk at Deutsche Bank from 2004 to 2007 and then at Morgan Stanley from 2007 to 2012.

Pete is a graduate of Villanova University and is an avid fan of their basketball team. He also enjoys history, anthropology, documentaries and running in events that raise money for charities in New York City and on his native Long Island.

JP Gonzalez

In-House Counsel

JP is responsible for all of the legal needs of the company, including maintenance of the company's intellectual property portfolio and management of outside counsel.

JP holds a B.A. in Philosophy from Stony Brook University and a J.D. from Brooklyn Law School with a focus in Business and Transactional Law. Before joining bMobilized, JP worked with emerging technology companies and technology policy advocates as a member of the Brooklyn Law Incubator and Policy Clinic. While at the clinic, JP worked with companies in areas ranging from text-to-voice conversion to educational software development and social networking. JP also worked with policy advocates, including the Electronic Consumer's Association, which he assisted in drafting an amicus brief to the Supreme Court of the United States in the matter of Brown v. EMA, a landmark First Amendment case.

Born and raised in New York City, JP has recently discovered the great outdoors and now seeks to escape the concrete jungle to camp, climb and hike as often as possible. While at home, he can be found rooting for the San Francisco 49ers and wondering why he is a Mets fan.
Investors
Meet our talented team of investors and partners
Alliance Ventures

The Alliance Venture Group, one of Scandinavia's leading early-stage venture capital firms, invests in emerging technology companies and supports their global expansion. Alliance Venture has over $75 million under management, and made its first investment in bMobilized in 2007.

Investinor

Investinor ASA is a government-funded venture capital firm that supports the growth of Norway's most promising startups. With backing from the Norwegian parliament (Stortinget) the fund manages over $2.2 billion on the same terms and conditions as private investors, including clear exit strategies for all investments. Investinor ASA first invested in bMobilized in 2010.

Magnus Invest AS

This is the personal investment company for Birger Magnus, chairman of bMenu / bMobilized.

Tomas AS

Norwegian investment company.

Spring Capital LLC

US investment company.

Redwood Partners

The leading international executive search firm for emerging mobile, Internet and digital media companies.

Ignitas AS

Ignitas is a strategic advisory and investment company focused on helping companies leverage the Internet and new media to enhance business operations and capitalize on emerging opportunities. They provide services in the areas of strategy consulting, early stage investment and investor advicehttp://www.ignitas.com/
In The News
Recent headlines from the world of bMobilized
Ciol

"bMobilized launches mobile commerce solution for SMBs. Powered by jQuery Mobile, the new mobile store reflects the business's graphic identity and features a fully functional shopping cart, product search and multiple payment methods."
Details

Created: 28 June 2013
eWeek

"New site-creation tools from startup bMobilized are designed to help SMBs set up online stores quickly."
Details

Created: 28 June 2013
Business Insider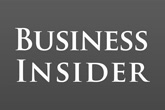 "Business owners, pay attention. We would like to introduce you to bMobilized. Just two months ago, bMobilized released a refresh to its advanced do-it-yourself tool that instantly converts any website into a full-featured HTML5-enabled mobile site, optimized to any mobile device, OS or browser."
Details

Created: 03 July 2012